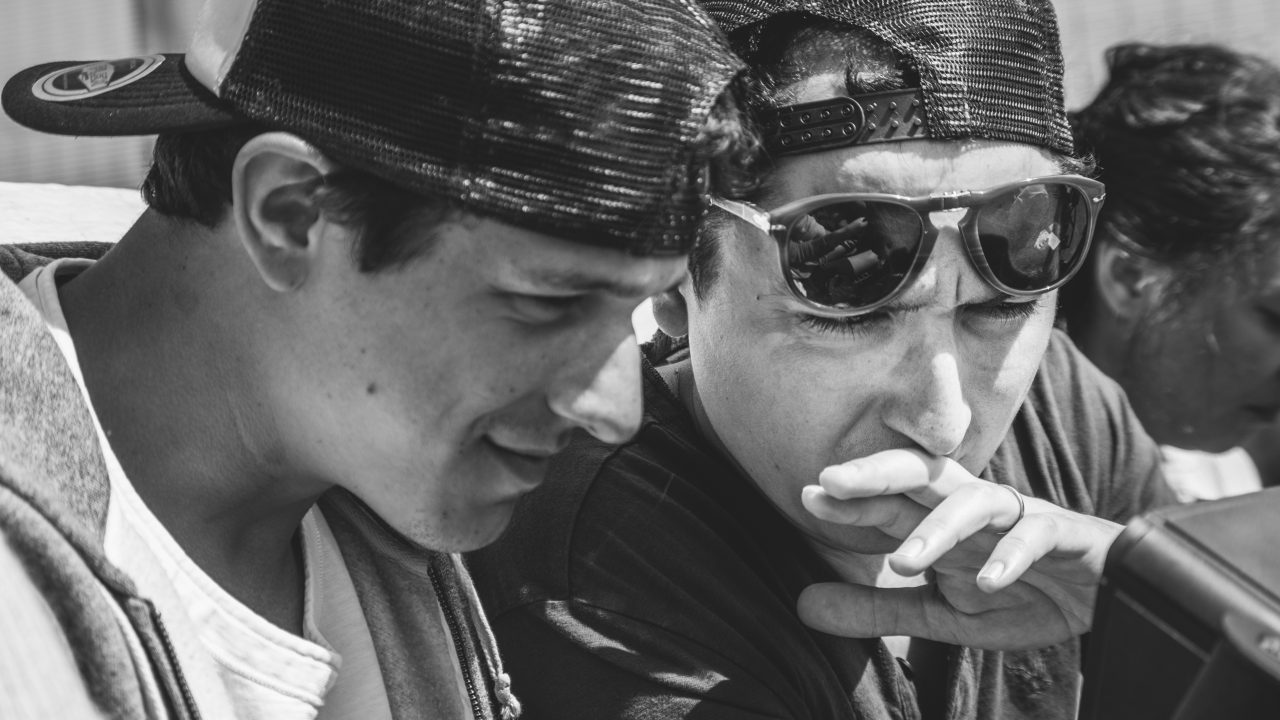 Cokau
Who is Cokau ?
Cokau is the name of the duet of directors Achille Coquerel and Thomas Kauffmann.
They worked together from 2006 to 2012 as editor and motion designer in a Parisian audiovisual studio for a large number of brands.
In 2010 they decided to be directors and created Cokau to push away their artistic limits through the creation of several experimental videos. In 2012, winning the Vimeo Award of the best experimental video for their video Prie Dieu comfort them into the creation of their own studio as associates : Cokau Lab.
What is Cokau Lab ?
Cokau Lab is an award-winning audiovisual studio based in Paris, created by Cokau, doing art direction and post-production. Cokau Lab work on the post-production of Cokau's films, on the creation of opening titles sequences and art direction for audiovisual brand content with the aim of experimenting on each steps.
Cokau Lab believe on the fusion of editing, motion design and sound design. The Lab is always experimenting, trying to deliver the best and the unexpected to their clients.
Clients:
Biotherm, Bonne Pioche, Gaumont, Infiniti, Caran d'Ache, G.H. Mumm Champagne, Elzevir Films, J&B, Johnny Walker, L'Occitane, L'Oreal, Mercedes Benz, Nissan, Orange, Mennen, Peugeot, VW, Zilli, YSL, Sofitel, Safran,